Mikvah Project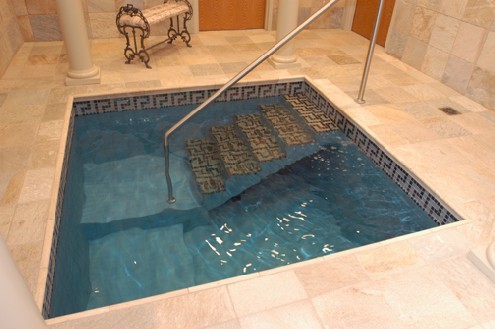 What is as Holy as Yom Kippur, more spiritual than meditating and the best thing you can do for your love life?
The Mikvah
At Lada'at Hashem we feel the need to build a kosher Mikvah for the greater Gauteng Messianic Community. When completed, this Mikveh will be open 6 days a week to anyone in the body of Messiah, regardless of theological differences. Obviously such a project is not cheap and we are calling on all Messianic & Hebrew Roots communities to get involved. Below is the Architects plan for the Mikvah, it includes showers, dressing cupboards, prayer room and a toilet as well as the Mikveh with separate staircases leading in and out. The Mikvah will be built according to Halachah as to cater for everyone regardless of halachic stringency levels. This is to enact the concept of  'Hiddur Mitzvah', to beautify God's Commands. We find mention of this in Ex 15:2 "This is my God and I will Glorify Him" and Col 3:23 "Whatever you do, work at it with all your heart, as working for the LORD"
Hebrews chapter 6 claims that the "instructions about washings"(plural) is one of the "Elementary principles of Messiah"
There is something special about the purification in a Mikvah. Traditionally, building a Mikveh takes precedence over building a Synagogue, since a Synagogue represents a community, but the Mikvah represents Family. We cannot build communal life before first securing our family life, one must flow from the other. The Mikvah emphasizes the concept of being "set apart" and is vital for spiritual cleansing. 
The Mikvah doubles up as a relationship therapist, the Sages ask "Why did the Torah wish for a wife to be separated from her husband for seven days? To make her desirable to him forever as on the day they wed." Following the laws of the Mikvah provides for a monthly Honeymoon. We intend to set the Mikvah apart for men on Friday afternoons and for Women the rest of the week as they have more responsibility towards the mitzvah.
Mikvah rules in brief:
1. A Mikvah is a pool designed around a natural flow of water, such as a spring or rain water.
2. A women counts seven days after menstruation and then immerses in a Mikvah
3. Before immersing in the Mikvah, a women must wash thoroughly so that nothing seperates between the womens body and the water.
The following blessing is recited:
 BORUCH ATOH ADOHNOI ELOHAINU MELECH HA'OLOM 
ASHER KID'SHONU B'MITZVOSO V'TZIVONU AL HAT'VILOH. 
Blessed are you, Lord our God, King of the universe, who has sanctified us with His commandments, and commanded us concerning the mitzvah of immersing
4. From the time of menstruation until immersion, marital relations are forbidden. Certain other precautions are taken as well, to create a sort of a "buffer zone."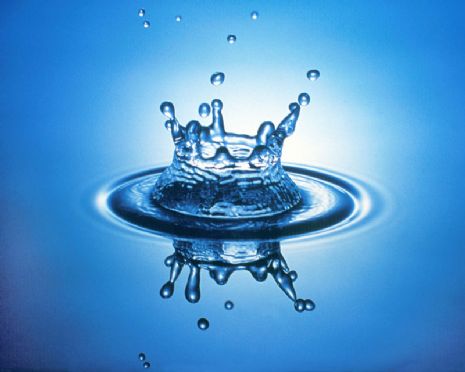 Finances
The estimated cost of building the Mikvah totals to R 200 000.00 (as of 2014), this excludes the running costs & maintenance.
This is because there are various special needs for it to be Kosher. The water needs to be collected by method of rain water harvesting for it to be Kosher, furthermore the water needs to be semi-heated, have a pump and be chlorinated. The Mikvah building also needs its own bathroom and showers as a person first showers before entering a Mikvah.
A special fund has been opened for this project where you can provide donations. 
We urge you to join us financially in this endeavor as it is something we cannot bare alone, lets join in unity as the body of Messiah to present a pure bride upon Messiahs return.
Account Details:
Please reference your donation as "Mikvah" and email to:  mikvah@lada-athashem.org.za
Lada'at Hashem Ministries
Nedbank Branch: 161 845 00
Acc No: 161 807 2366